Facebook: Please, not like this
charlie

星期四, 11月 24, 2016 发布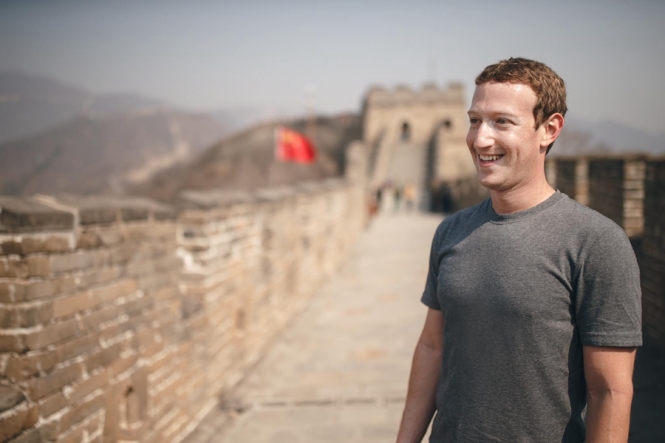 Facebook is considering launching a censorship tool that would enable the world's biggest social network to "enter" the China market. Sadly, nobody will be surprised by anything that Mark Zuckerberg decides to do in order to enter the China market. With such low expectations, Facebook is poised to usurp Apple as China's favorite foreign intelligence gathering partner. If the company launches in China using this strategy they will also successfully erase any bargaining power that other media organizations may hold with the Chinese authorities.
Facebook does not have to engineer a special China censorship system. It is well known that Facebook already censors and manipulates content on its platform. If Facebook can already experiment with user emotions all over the world, no engineering is needed to rejig the existing system so that, for example, Chinese do not see content that discusses China in a negative light.
A local partner is needed by all foreign media companies that want to do business in China. The local partner in this case will be legally responsible to the Chinese authorities for all content that that is generated by users in China. This means that if anything slips through the cracks, the authorities will have somebody that they can hold accountable. If something that the authorities want censored actually leaks onto the platform, the local partner will take the blame. Furthermore, local Facebook employees may get to experience what it is like to be constantly harassed by the authorities and overseas employees will think twice about future travel to China. It would not be surprising if the local partner is also held accountable for negative China information that appears on Facebook outside of China. The authorities have never shied away from using leverage when they know they hold it and local partners will do whatever it takes to keep them happy.
For Facebook, it is not simply a matter of saying "we will just do censorship for Chinese". Will foreigners who are based in China and connected to Facebook from a Chinese IP address be censored? Will visitors to China who log in to Facebook be subjected to censorship? Will Chinese who are overseas be censored? What happens when you have Chinese and foreign friends amongst your connections? Will some of them see some messages while others get censored? How will "likes" and "comments" be censored for a mixed audience? Will all users who are based in China have their data stored in China, regardless of where they are from? Will this include historical data? What types of data will be stored in China? What information will be shared with the authorities and under which circumstances? Will Facebook make all of these requests transparent?
Let's not kid ourselves. Facebook will hand over sensitive user information about any individuals, activists, lawyers, rights campaigners, local election candidates and agitators who are of interest to the Chinese authorities. Given the current climate, it would not be surprising if this sharing of data extended to Hong Kong and Taiwanese citizens and to all those who may be spreading messages that the authorities feel are a threat to Chinese state power. Facebook will adjust its algorithm to make sure that negative news about China does not make its way into news feeds while introducing the rest of the world to poorly-produced, cute panda videos provided by Chinese state propaganda agencies.
Facebook China will also ultimately fail. Domestic Chinese internet firms will hardly notice the influence or presence of Facebook in China. There are better and more active social platforms that Chinese like to use. Why join another social network when it is not even connected to the rest of the world? Why join another social network that censors your posts? LinkedIn's special China product has hardly taken market share away from any of the established professional social networks. The same will hold true for Facebook. Like LinkedIn, Facebook will be able to say that they have grown their user numbers and sold more advertising because of entering the China market. But they will never be the biggest social network in China. They will end up wasting time and resources to "buy" users in a short-sighted effort to make American shareholders happy. The end result for Facebook is that they erode what little remaining brand equity that they have. The Facebook name will end up being synonymous with fake news and global censorship.
Most importantly, what kind of company does Facebook want to be? Are they content to treat Chinese like second-class citizens? Because that is how they will be treating them. Why does Facebook think that giving Chinese censored information is better than giving them no information? If Facebook believes that Chinese censorship controls will loosen, when do they think that will happen? How long are they willing to wait for that? What is Facebook doing in the meantime to convince the authorities to drop censorship?
Did Facebook consider trying to launch their platform in China by evading censorship? Why did they decide against taking that approach? We have made no secret about our strategy of using collateral freedom to evade Chinese censorship. The New York Times Chinese-language Android app is a great example of our strategy in action - their app can be downloaded in China and it is updated as new stories get published. None of these stories are censored by the authorities. The only way the authorities can stop the app is to block off 50% of the world's internet.
Imagine if Facebook took this approach to China? Imagine if Chinese could download and use the Facebook app free of censorship? Would the authorities move to shut off half of the global internet to stop this? If they did do this, how long would they be able to maintain control? Over 700 million Chinese are connected to the internet and every one of them would be affected. Are the authorities willing to risk upsetting 700 million Chinese netizens?
If the authorities decided to not act against such a move by Facebook, then other countries that practice online censorship would also see their controls come to an end. What kind of legacy does Mark Zuckerberg want to leave behind? Does he want to be the person who acted complicitly with the Chinese authorities, the enabler of rights abuses in the name of lifting Facebook's share price by a few points? Or does he want to help bring about an end to online censorship everywhere in the world?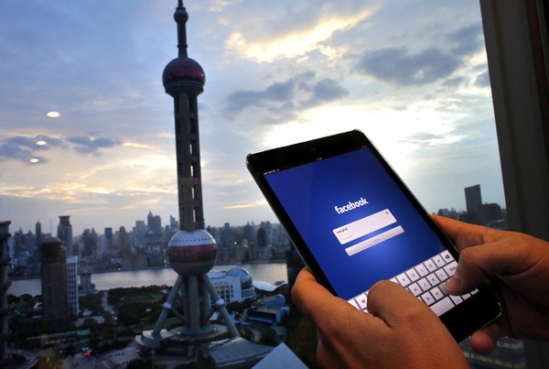 更多博客文章
订阅 email
星期四, 8月 10, 2023
星期五, 3月 18, 2022
星期一, 8月 03, 2020
星期五, 7月 24, 2020
星期一, 6月 10, 2019